What is a composite photograph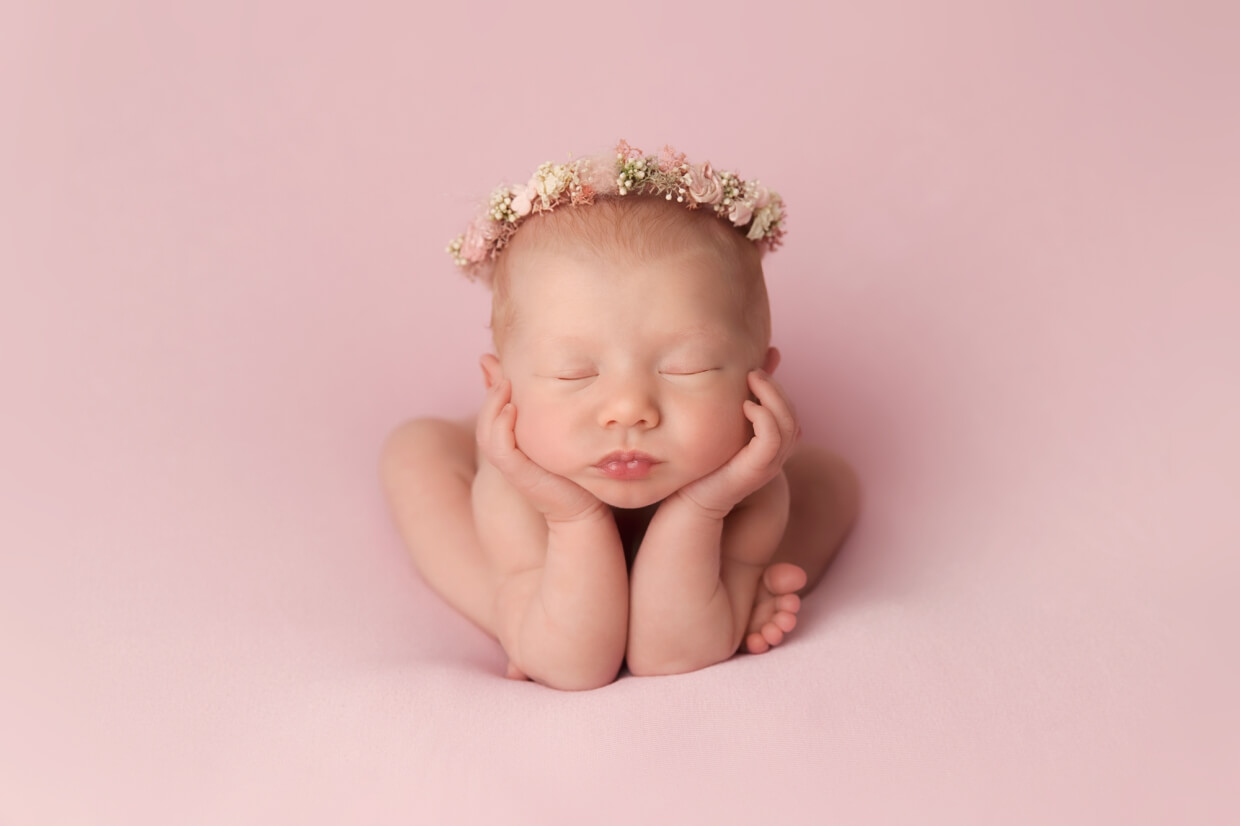 A composite photograph is simply two or more images that have been blended together to make an new image. It is quite common to make composite photos in newborn photography, there are two reasons why newborn photographers might produce a composite image. I am sure you have seen adorable images with babies hanging from dream catchers or propping up their heads in their hands. Many parents are surprised to learn that these images are composites. The main reason I use this technique is for safety. Take the froggy pose for example this pose requires an extra pair of hands usual by a parent or an assistant. Babies do not have the ability to hold themselves in this position unsupported. Instead two separate images are taken and blended together in Photoshop to remove the supporting hands.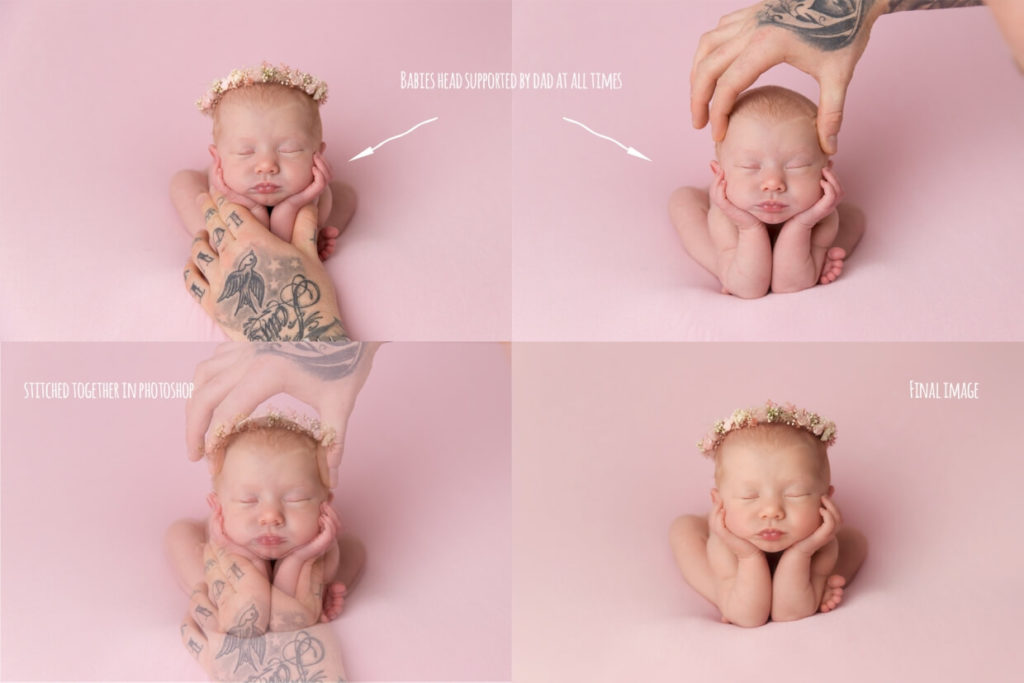 As you can see the baby is supported at all times. Poses like this should only be done by experienced, safe newborn photographers. *Please don't try this at home.
I also use this technique to provide you with more creative images using digital backgrounds. Using composites allows me to create a stunning piece of art for you. In this way the image can be created safely and without taking up your time building up a set in the studio.